Albert Carl and Margaret Wuerflein Klammer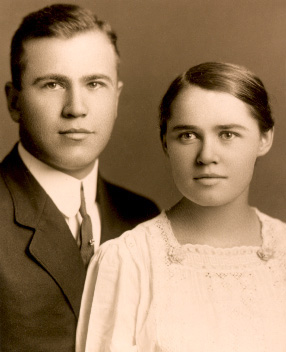 This web site seeks to disseminate historical and genealogical information concerning the Klammer family, in particular about the branch associated with Albert and Margaret Klammer. Click on their pictures to see brief chronologies, or click here to learn more about the family history. There is also a family chart tentatively going back to the 17th century in Germany, as well as reminiscences of Margaret Klammer, and a photo gallery.
If you know of any additional information or pictures that would be useful for this site, or would like to correct any errors, please contact Mark Knoll.
Click here for pictures of the 2002 Klammer Reunion in San Antonio.
Last updated 28 June 2002